RECIPE: CILANTRO AND KIWI MOCKTAIL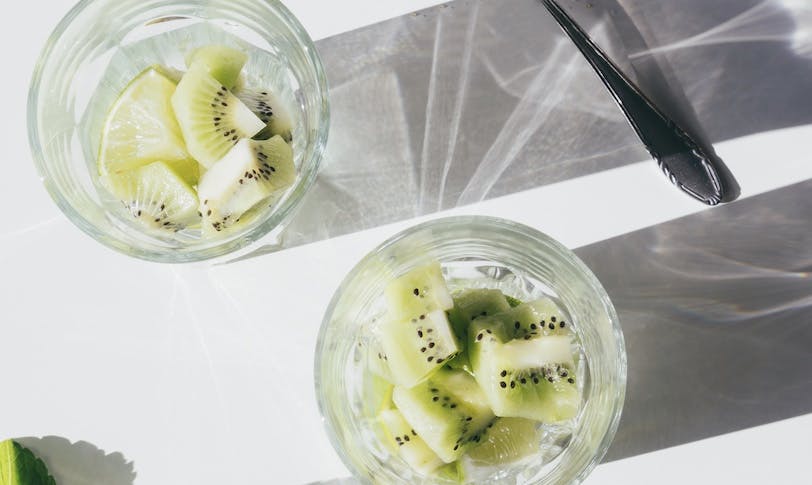 Created by Lead Mixologist Matthew Dress, a staple of Florie's Bar who has been dreaming up garden inspired beverages here in Palm Beach, the flavor profile of this cilantro mocktail is spicy and tart with hints of citrus.
Serves 6
Ingredients:
1 bunch of cilantro, plus garnish
1 kiwi, diced
1 serrano pepper, sliced, plus garnish
1 quart of white sugar
Topo Chico grapefruit (or any grapefruit soda)
Instructions:
Make the cilantro-serrano reduction. Begin by bringing 1 quart of water to a boil, then, add one quart of sugar. Reduce heat to medium-low and dissolve sugar completely, stirring constantly. Once sugar is dissolved, bring down heat to a simmer and add in the one bunch of cilantro and sliced serrano pepper. Turn off heat and let sit in sauce pan for 15 minutes. Then, remove from burner, strain into a container, and allow to cool.
Once cool, begin building mocktails in a tall Collins glass. Add 1.5 oz of the cilantro-serrano reduction to each.
Then, add in diced kiwi.
Add crushed ice and use a swizzle with a swizzle stick or a spoon.
Top with grapefruit soda.
Garnish with a serrano (optional) and two sprigs of cilantro.