Main content starts here, tab to start navigating
Menus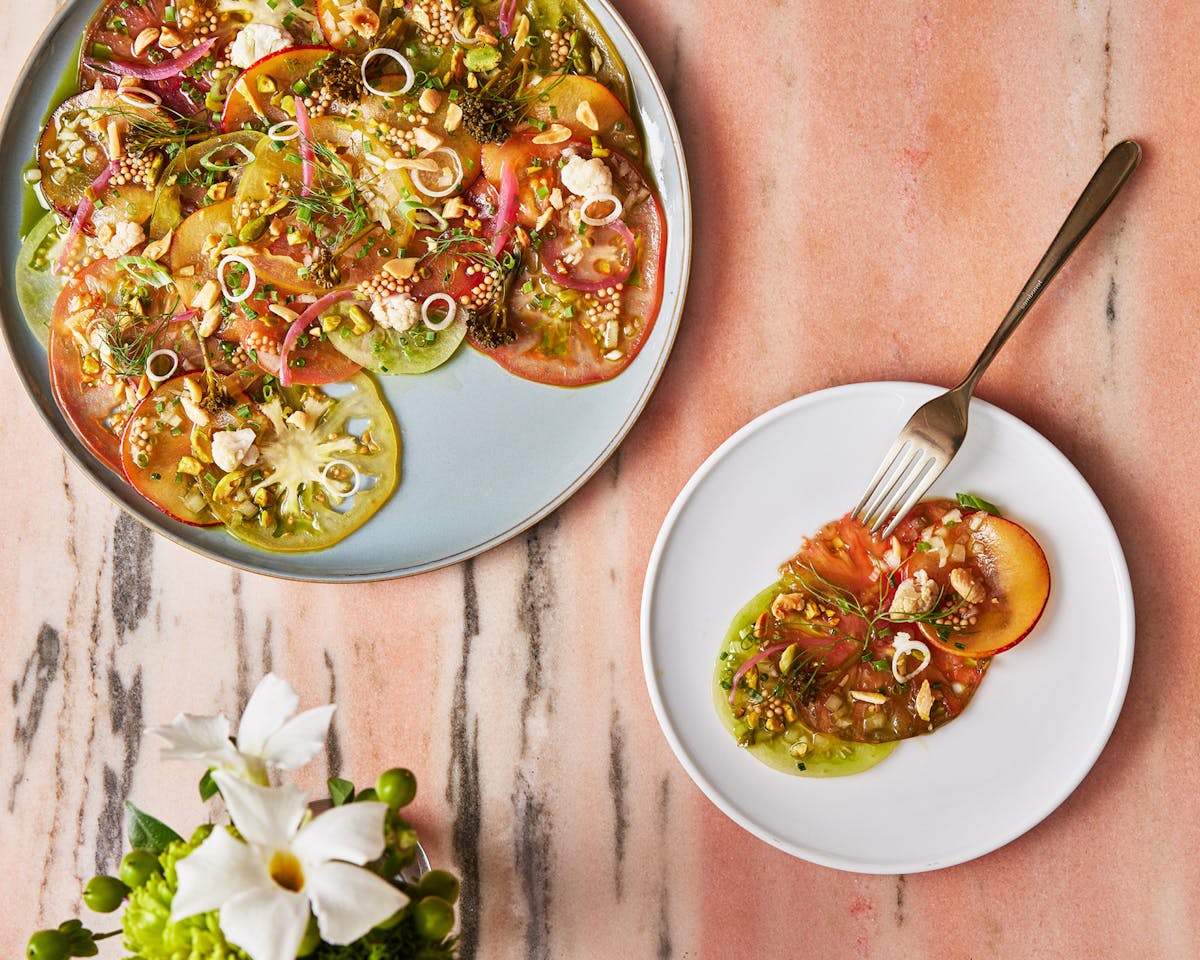 Slide 1 of 6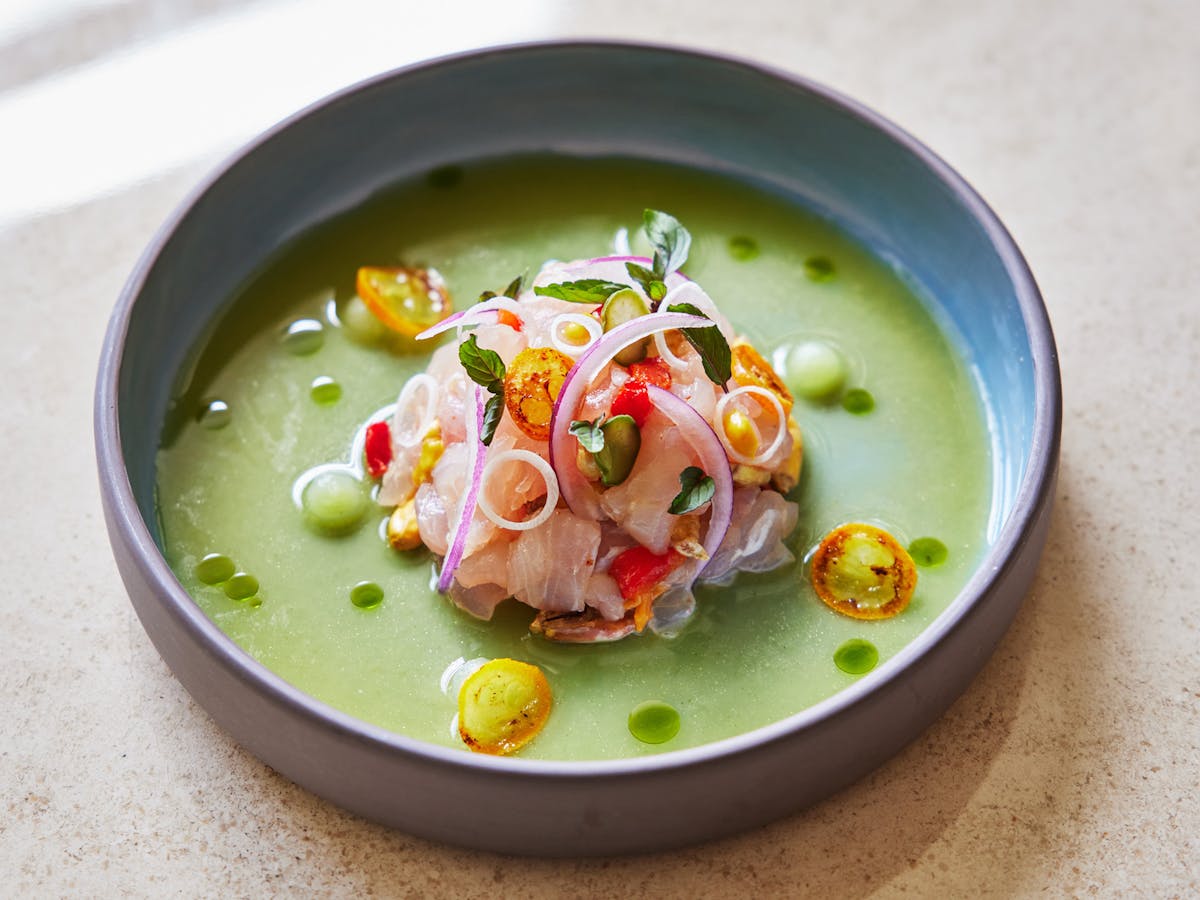 Slide 2 of 6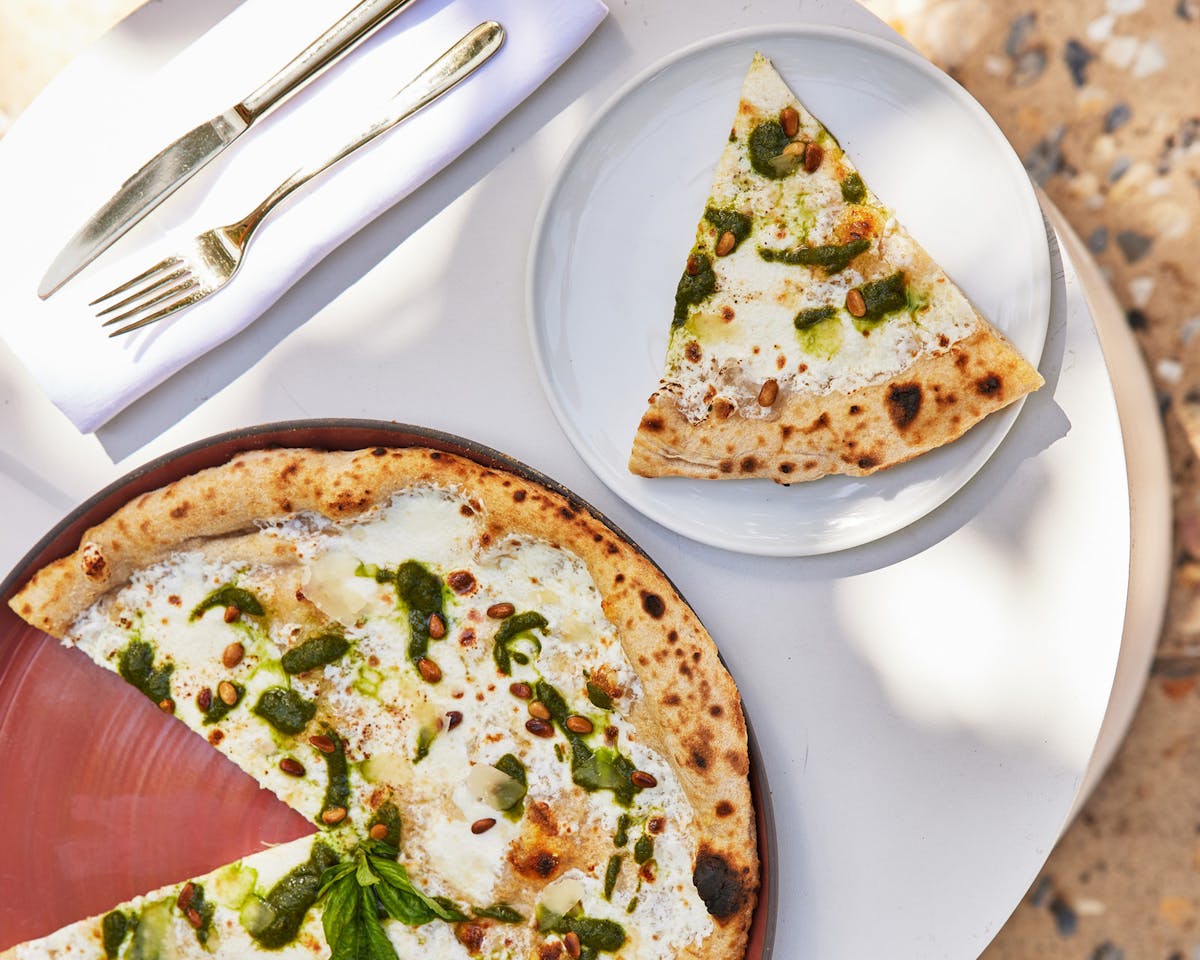 Slide 3 of 6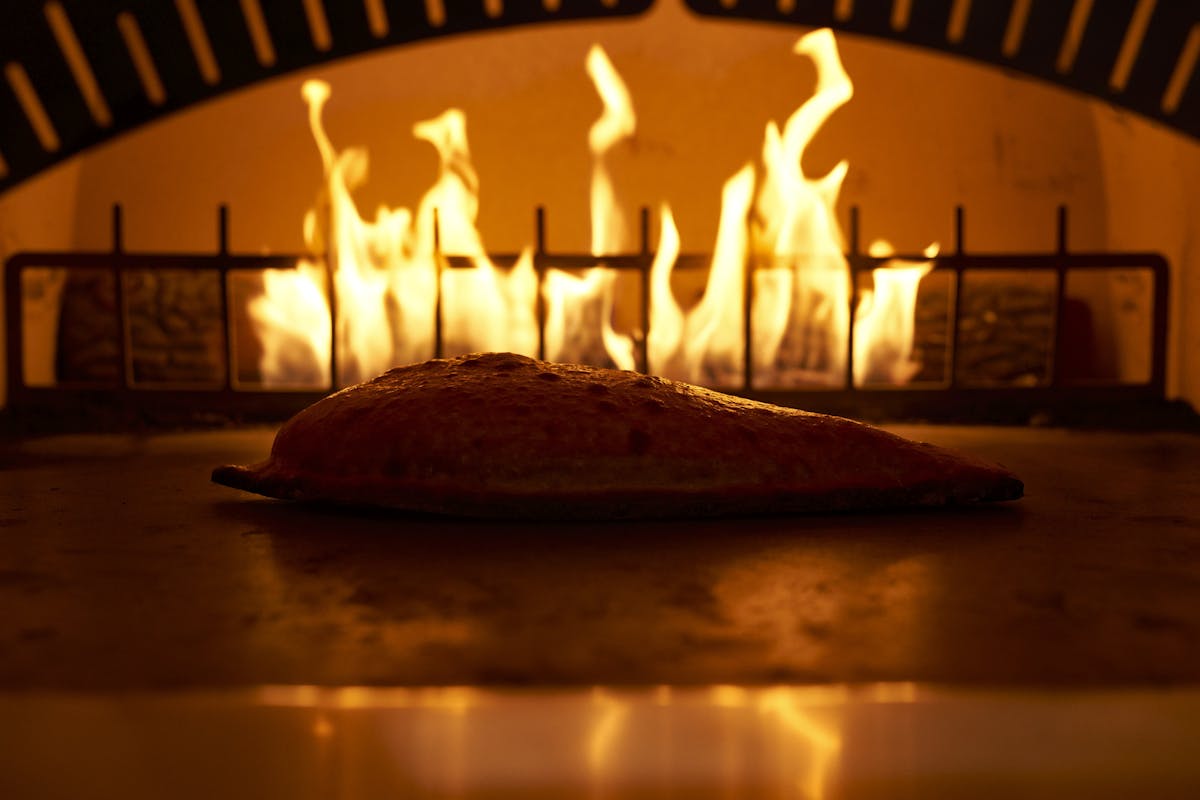 Slide 4 of 6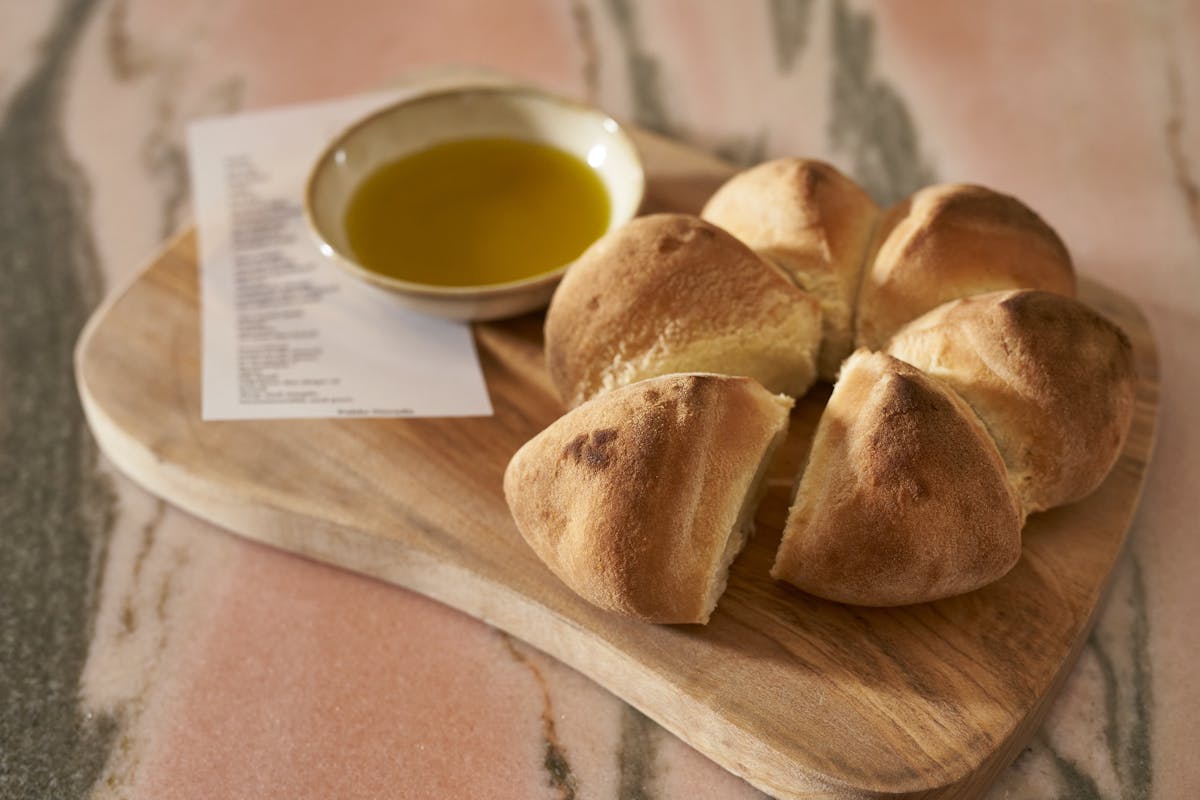 Slide 5 of 6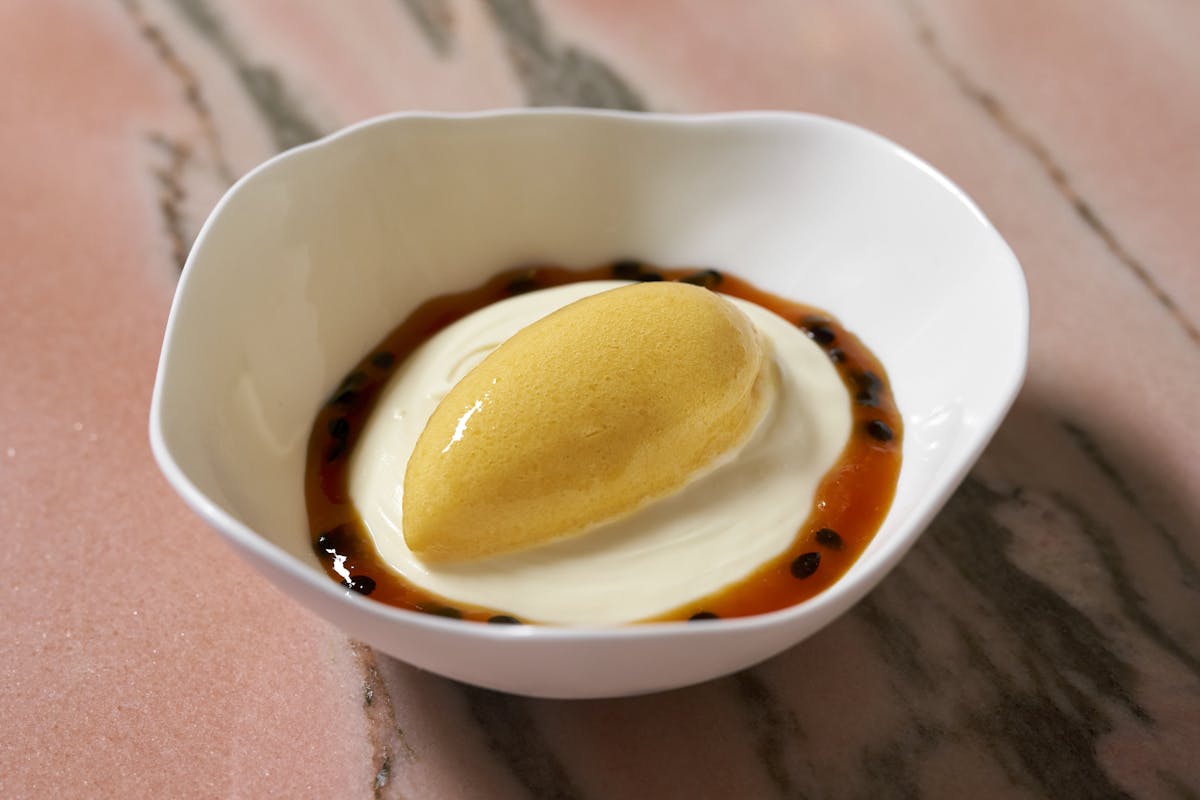 Slide 6 of 6
Breakfast Staples
HOUSE SMOKED SALMON

Toasted Bagel, Cream Cheese, Capers, Onions

$24

GOJI BERRY ACAI BOWL

Almonds, Granola, Coconut, Bananas, Blueberries

$20

HOUSE MADE GRANOLA

Walnuts, Almonds, Oats, Honey, Choice of Milk or Yogurt

$18

EXOTIC FRUIT AND GRANOLA BOWL

Serious Cow Yoghurt, Mango, Goji Berries, Chia Seeds, Passion fruit

$24

AVOCADO TOAST

Multi-Grain Bread, Avocado, Ricotta Cheese, Farm Greens Salad, Heirloom Tomatoes

$20

Add House Smoked Salmon $12

Add Two Eggs Your Way $10

FRUIT PLATE & HONEY YOGURT

Cantaloupe, Honeydew, Berries

$23
Classics
Steel Cut Oatmeal

Brown Sugar, Golden Raisins, Cinnamon

$15

Belgian Waffles

Banana, Chocolate Chips, Berries, or Plain, Vermont Maple Syrup

$20

Buttermilk Pancakes

Banana, Chocolate Chip, Berry or Plain Vermont Maple Syrup

$20

Thick Cut Brioche French Toast

Blackberries, Whipped Cream

$20
Eggs & More
TWO EGGS YOUR WAY

Breakfast Potatoes, Choice of Meat and Bread

$25

THREE EGG OMELET

Breakfast Potatoes, Choice of Bread

$26

EGGS BENEDICT

Toasted English Muffin, Poached Eggs, Canadian Bacon, Breakfast Potatoes

$28

HUEVOS RANCHEROS

Corn Tortillas, Beans, Tomatillo Salsa, Pico de Gallo, Sunny Side Up Eggs, Avocado, Cotija Cheese

$27

BREAKFAST BURRITO

Scrambled Eggs, Chorizo, Jack Cheese, Avocado, Black Bean Wrap

$28

HEALTHY BREAKFAST WRAP

Egg Whites, Spinach, Turkey Bacon, Cheese, Roasted Salsa, Guacamole

$26

BREAKFAST SANDWICH

Toasted Everything Bagel, Sausage Patty, Egg, American Cheese, Hashbrowns

$24
Florie's Specialties
MULTIGRAIN-GRANOLA PANCAKES

Blueberries & Bananas Maple Syrup

$24

CORNED BEEF HASH

Sunny Side Up Eggs, Crispy Potatoes, Horseradish-Hollandaise

$28
Sides

$8

Turkey Bacon

Apple Wood Smoked Bacon

Chicken and Apple Sausage

Pork Breakfast Sausage

Mixed Berry Bowl

Greek Yogurt

Buttermilk Pancake Short Stack

Fruit Salad

The Bakery

$8

Plain Croissant

Chocolate Croissant

Toasted Bagel with Cream Cheese Banana Nut Muffin

Toasted English Muffin

Fruit Danish
Specialty Beverages
LAVENDER LATTE

Espresso, Lavender Syrup, Steamed Milk

$17

LONDON FOG

Earl Grey Tea, Vanilla Bean Syrup, Steamed Milk

$17

TUMERIC GINGER LATTE

Turmeric, Ginger, Steamed Milk

$17

MASALA CHAI LATTE

Black Tea, Spices, Choice of Milk

$17

PUMPKIN SPICE LATTE

Espresso, Pumpkin Spice Reduction Steamed Milk

$17
Cold Pressed Juices
GREEN POWER

Cucumber, Apple, Kale, Romaine , Spinach, Parsley, Celery, Lemon

$17

PINEAPPLE X-PRESS

Pineapple, Apple, Mint

$17

METABOLIC LEMONADE

Lemon, Cayenne Pepper , Coconut Palm Nectar & Filtered Water

$17

ROOTED BEGINNINGS

Beet, Carrot, Apple, Ginger, Lemon

$17
Vegan Smoothies
BERRY BANANA SMOOTHIE

Strawberry, Banana, Protein, Beet, Cacao, Almond Milk, Almond Flaxseed*

$18

TROPICAL GREEN SMOOTHIE

Pineapple, Protein, Mango, Carrot, Wheatgrass, Barley Grass, Almond Milk*

$18

MAQUI SUPER FRUIT SMOOTHIE

Apple, Banana, Almond Milk Almond, Maqui Berry, Protein Blueberry, Flaxseed, Lemon Cauliflower*

$18

BLUE PINEAPPLE SMOOTHIE

Blue Spirulina, Coconut Milk Orange*

$18

*Made with Sacha Inchi Protein Dairy-Free, No Added Sugar Contains Nuts
Breakfast Bar
Classics
MIMOSA OR BELLINI

Orange Juice or Peach Puree Prosecco

$18

BLOODY MARY

Vodka, House-made Mix

$18

POMEGRANATE SPRITZ

Pomegranate, Aperol, Prosecco

$18

HORIZON

Blanco Tequila, Elderflower Lime, Honey Water

$18

OLD CUBAN

Dark Rum, Lemon Juice, Mint, Champagne

$18

COLD PINT

Cold Brew, Bailey's Foam, Frangelico Hazelnut Liquor

$18
Starting on November 26th, every Sundays from 12:00 pm - 2:30 pm.
(Brunch not offered on December 24th and 31st, 2023)
Meet us in Florie's for a quintessential Sunday Brunch in Palm Beach. Indulge in a mix of Florie's signature brunch favorites, interactive chef stations, land to sea carving stations and end on a sweet note with a decadent dessert selection. Live music entertainment set to the backdrop of decadent ocean views.
Menu is subject to change weekly.
$130 per adult
$75 per child under 12 years old
Prices exclude tax and gratuity
RAW BAR & SEAFOOD SELECTION
Seafood Station

Florida Stone Crab, Oyster, Shrimp, Local Ceviche, Cocktail Sauce, Mignonette, Sweet Mustard Sauce

House Smoked Salmon

Caper & Dill

Calamari Fritti

Clams Oreganata

Oregano, Bread Crumbs, Citrus
SWANK FARM SALAD SECTION
Farm Green Salad

Radishes and Pear, Spiced Walnuts, Apple Cider Vinaigrette

Wild Arugula Salad

Blue Cheese, Cranberries, Toasted Almonds

Buttercrunch Lettuce Salad

Goat Cheese, Crispy Onions
ITALIAN SPECIALTIES STATION
Vitello Tonnato

Thinly Sliced Veal with Tuna Sauce

Melanzane Alla Parmigiana

Eggplant Parmesan

Bruschetta

Burrata & Sun-Dried Tomato

Creamy Mushroom Soup

Gratitude Farm Mushroom, Herbs
PASTA STATION
Chef Nino's Freshly Made Fettuccine

Cooked in a 2 Years Old Aged Parmesan Wheel with Truffle Cream Sauce & Gratitude Farm Mushroom
LAND AND SEA CARVING STATIONS
Porchetta

Fennel & Garlic

Salt Crusted Salmon

Yogurt Sauce
PIZZA
Order Tableside
Margherita Pizza

Mozzarella, San Marzano Tomato, Basil

Genovese Pizza

Pesto, Parmigiano-Reggiano, Mozzarella
SIDES
Roasted Mediterranean Vegetables

Garlic and Parmesan Green Bean

Lemon-Rosemary Roasted Potato
DESSERTS
Vanilla Bean Crème Brûlée

Hazelnut Espresso Profiterole

Lemon Meringue Tart

Raspberry Linzer Torte

Exotic Cheesecake

Carrot Cake with Cream Cheese

Banana Caramel Pudding

Guanaja 70% Dark Chocolate Mousse

White Chocolate & Passion Fruit Verrines

Assortment of Chocolate Truffles

Assortment of French Macarons
Raw Bar
Sturia Ossetra Caviar 1oz.

Blinis, traditional condiments

$285

Market Oysters

Half dozen, mignonette

$32

Yellowfin Tuna Tartar

Avocado crema & coriander, plantain chips

$36

Cobia Sashimi

Coconut, green chili, grapefruit, coriander root

$28

Lobster Ceviche

Soy mayonnaise, cucumber, watermelon, katsuboshi, leche de tigre, squid ink crispy rice chips

$38

Octopus Carpaccio

Mango vinaigrette, pomegranate, pistachio & coriander gomashio, lime

$28

1LB Floridian Stone Crab Claw Platter

Mustard sauce

MP

Seafood Tower

Oyster, stone crab claw, cobia sashimi, shrimp, lobster, tuna

$230
To Start
Local Burrata

Roasted Pumpkin, Butternut squash, hazelnuts, pine nuts, walnuts, lemon confit, basil oil

$30

Smoked Ora King Salmon

Herbs sorbet, red beetroot condiment, lemon blinis

$28

'Cinco Jotas' Jamon Iberico

Tomato bread, pickled red onion, green tomato, jalapeno pepper

$32 per oz

Beef Tartar

Prepared table side, arugula salad, pommes allumettes, Caesar sauce

$34

Baked Clams

Ginger-garlic butter, lemon, Sicilian pistachios & parsley

$32

Egg Parfait

Butternut squash velouté, 5J Iberico ham, summer truffle, hazelnut

$34
From The Garden
Heirloom Beet Carpaccio

Humboldt fog goat cheese, Sicilian pistachio, sorrel lemon vinaigrette

$25

Melon and Nectarine Salad

Mint oil, black Iran lemon, arugula, mustard sprouts

$22

Yellow Tomato Gazpacho

Ginger, lemongrass, fennel shavings, pickled melon, green oil

$24

Variation of Cauliflower

Tahini yogurt, tamarind gel, buckwheat

$38
Artisan Pasta & Pizza
Bucatini All' Amatriciana

Guanciale, pecorino romano, thai red pepper, tomato sauce

$34

Pumpkin Ravioli

Butter & sage sauce, toasted hazelnut, Parmigiano Reggiano

$42

Pizza Brontessela

Mozarella, cream, mortadella Brontessela, porcini mushrooms, pistachio, oregano

$34

Pizza Diavola

San Marzano tomato, spicy salami, mozzarella, pecorino, chili oil, basil

$30
From The Sea
Roasted Local Grouper

Tandoori spices, lime, grilled brocoletti, vegetables vierge sauce

$46

Florida Coast Red Snapper

Roasted celery with honey and combawa, black garlic sabayon

$45

Salt Crusted Mediterranean Dorade

Yuzu-infused cauliflower mousseline, ginger-infused cherry tomato sauce orange-pistachio herb oil

$86
From The Land
Lamb Rack & Confit Shoulder

Butternut squash with green curry, lamb jus with cherry tomatoes, taggiascha olives, pine nuts

$54

Veal Chop

Carrot mousseline, orange blossom scent, rosemary

$82

12-Ounce NY Strip Steak

Fried potatoes, Armagnac cream sauce with peppercorn, mixed green

$76

Green Circle Chicken

Braised vegetables roots and potatoes , chicken jus with tarragon

$44
Truffle
simply shaved over parmesan cheese risotto or scramble egg
White Truffle

$125

Black Truffle

$90
Vegetables
Steamed Broccoli

$14

Potato Mousseline

$14

Market Vegetable

$14

Sauteed Baby Spinach

Extra virgin olive oil

$14
Desserts
Artisanal Cheese Board

Market selection, seasonal preserves

$25

Pistachio Cannoli

Namelaka, tuile, orange, pistachio ice cream

$18

Coffee Tiramisu

Mascarpone cream, espresso, savoiardi, amaretto

$18

Chocolate Coulant

Cocoa nibs, espuma, tonka bean ice cream

$18

White Chocolate Mousse

Florida passion fruit sorbet, passion fruit coulis

$18

Hazelnut Profiterole

Polignac almond, hazelnut ice cream, chocolate sauce

$18
Bar Menu served until 9pm daily, exclusive to bar and lounge.
Florie's Bar Food Menu
Signature Sharing Bread

Lemon ginger olive oil

$12

Market Oysters

Half dozen, mignonette

$28 per half dozen

Artisanal Cheese Board

Market selection, seasonal preserves

$20

'Cinco Jotas' Jamon Iberico

Tomato bread, pickled red onions, green tomatoes, jalapeno peppers

$32 per oz

Tuna Tartare

Roasted tomato slice, mint oil, lemon-pistachio yogurt, pane carasau

$34

Local Buratta

Ginger-apple vinaigrette, raisin, citrus, pickled butternut squash with Blue Mountain coffee scent

$28

Margherita Pizza

Mozzarella, San Marzano tomatoes, basil

$26

Genovese Pizza

Mozzarella, pesto, Parmigiano-Reggiano

$28

Black Truffle Pizza

Smoked scarmoza cream, italian sausage

$46

Seared Florida Snapper Fillet

Bok choy, cilantro, yogurt, cucumber

$45

Classic Wagyu Beef Burger

Two-year aged Vermont cheddar, Nueske's bacon, lettuce, tomato, onion, pickle, house sauce, hand cut fries

$32

8-oz. Wagyu Fillet

Potato dauphine, béarnaise sauce with peppermint

$75
Desserts
White Chocolate Mousse

Florida passion fruit sorbet, passion fruit coulis

$18

Chocolate Fondant

Tonka ice cream, torrefied cocoa foam

$18
Happy Hour
Available from 5pm-6pm in the Bar & Lounge
Margherita Pizzette

Mozzarella, san marzano tomatoes, basil

$12

Market Oysters

Half dozen, mignonette

$12
AN ODE TO FLORIE'S HANDCRAFTED, FLORAL INSPIRED, GARDEN-DRIVEN COCKTAILS UTILIZING FLORIDA'S ABUNDANCE OF CITRUS AND THE VERSATILITY OF FRESH HERBS AND BOTANICALS SOURCED FROM OUR GARDEN
Florie's Seasonal Cocktails
Blueberry

Bombay Sapphire, pineapple, lemon, blueberry jam

$23

Juniper

Seedlip, lime, basil shrub, tonic water, juniper, mint

$14

Sage

Limon & Salvia, Los Apostoles Gin, Prosecco, grapefruit

$23

Rosemary

Benchmark Bourbon, Averna, orange bitter, rosemary

$25
Soft Cocktails
Grapefruit

Fresh grapefruit, spiced shrub, sea salt, soda

$12

Juniper

Seedlip, Lime, basil shrub, tonic water, juniper, mint

$12
Happy Hour
Available from 5pm-6pm in the Bar & Lounge
Featured Sparkling Wine

$12

Featured Rose

$12
Sunday December 24th
5:00 pm - 10:00 pm
$215 per adult; $75 per child*
Amuse Bouche
Scallop

Mandarin, Ginger, Watercress
Appetizer
Baby Kale Salad

Pomegranate, Red Apple, Fennel, Dried Cranberries, Toasted Pecans, Goat Cheese, Mint, Honey- Apple Cider Vinaigrette

OR

Langoustine Crudo

Sturia caviar, Whipped Cream, Yuzu Gel

OR

Duck Foie Gras Terrine

Armagnac Jelly, Pear Pickles, Brioche Feuilletée
Middle Course
Stuffed Zucchini Flower

Mushrooms & Truffle, Mushroom Essence Butter with Mace

OR

Lobster "Casse-Croute"

Bisque, Champagne Sabayon

OR

Butternut Squash Soup

Mushroom & Chestnut with Black Truffle Ravioli
Main Course
Local Grouper

Fennel, Mussels, Saffron

OR

Truffled Beef Wellington

Chanterelle mushroom, Périgueux Sauce

OR

Ricotta and Swiss Chard Tortelloni

Pine Nut, Black Truffle Beurre Monté
Dessert
Bûche De Noël

Apple Tarte Tatin, Candied Pecans, Vanilla Bean Mousse, Toffee Sauce
*Prices exclude tax and gratuity.
Monday December 25th
12:00 pm - 2:30 pm
$215 per person; $75 per child ages 5 - 12
*Price excludes tax and gratuity.

Starter Stations
Seafood Bar

Florida Stone Crabs

Seasonal Assortment of East Coast Oysters, Shrimp Cocktail, Local Ceviche

Lobster Tails, Cocktail Sauce, Mignonette, Sweet Mustard Sauce

Artisanal Cheese and Charcuterie

Cinco Jotas Jamon

Artisanal Breads from Aioli Bakery

Selection of Farmstead Cheese & Honeycomb Display

Assorted Salumi, House Pickled Vegetables

Poke Station

Tuna, Shrimp or Salmon

Assorted Vegetables, Crispy Tempura, Sweet Soy, Sushi Rice, Quinoa Kimchee Aioli, Seaweed Salad, Edamame

House Smoked Salmon

Capers, Onion, Eggs, Marinated Tomatoes

Swank Farms Winter Harvest Salads

Swank Farms Winter Harvest Inspired Salads and Vegetable Selection

Farm Greens, Radishes and Pear, Spiced Walnuts, Apple Cider Vinaigrett

Wild Arugula Salad, Blue Cheese, Cranberries, Toasted Almond

Butter Lettuce Salad, Goat Cheese, Crispy Onions

Soup Stations

Roasted Chestnut Soup
Florie's Specialties
Mini Burrata, Pickled Butternut, Raisins, Ginger Apple Vinaigrette

Heirloom Tomato and Peach Carpaccio, Pistachios, Ginger Vinaigrette

Smoked Red Tuna Tartare, Roasted Tomato, Lemon and Pistachio Yoghurt

Stone Hearth Oven Fired Pizza

Margherita, Genovese or Diavola

Winter Squash Risotto

Parma Ham, Hazelnut

Gnocchi a la Sorrentina

Mozzarella, Basil
Open Kitchen Mains
Joyce Farms Slow Roasted Turkey

Green Circle Chicken Rotisserie Style. Trimmings to include:

Herb Roasted Turkey

European Butter Basted Turkey Roulade

Chestnut and Thyme Stuffing

Sage Gravy, Orange Cranberry Sauce

Green Egg BBQ Grill

Charred Skirt Steak, Aji Panca Sauce

Grilled Grouper, Avocado Chimichurri

Rotisserie Cooked Rib Eye

Thyme Jus, Sea Salt

Winter Harvest Vegetables

Brussels Sprouts

Caramelized Apples

Nueske's Bacon

Sweet Potatoes with Dates and Walnuts

Roasted Cauliflower

Pistachio and Golden Raisins

Golden Whipped Mashed Potatoes

Housemade Pasta

Chef Nino's Tagliatelle Pasta Cooked in a Parmesan Wheel, Black Truffle

Lavender Honey Glazed Ham

Pineapple and Orange Chutney

Omelets and Eggs Station

Red Velvet Waffles with Caramel Sauce and Bananas

Applewood Smoked Bacon, Chicken Sausage, Potato Hash

Fruit Station

Tropical Fruit Salad with Coconut

Chia Seed Pudding, Almond Butter

Fruit Parfaits, Serious Cow Yoghurt, House Granola

Breakfast Bakeries

Pistachio Swirled Croissant

Panettone

Cherry Clafouti

Smoked Salmon & Dill Cream Cheese Croissant

Asparagus & Asiago Puff Pastry

Grand Marnier Canelé
Desserts
Mini Choux Craquelin Hot Cocoa & Peppermint

Chocolate Raspberry Reindeer Mousse Cake

Mandarin Coconut Tart

Mont Blanc

Amazon Chocolate Brioche

Pecan Sea Salt Caramel Tarte

Tropical Coconut Buche, Banana & Passion Fruit Compote

Lemon Verbena Crème Brûlée

Red Velvet Cheesecake

Buche de Noel, White Chocolate Ginger, Orange

Assorted Truffles & Macaroons

Kid's Festive Desserts

Vanilla Flan Caramelized Puff Pastry

Buche de Noel Chestnut, Vanilla Bean Mascarpone

Chocolate Bark

Warm Pecan Caramel Sticky Buns With Vanilla Bean Gelato

Raspberry Pistachio Frangipane Tart

Gelato Cart

Chocolate snowman pops
Sunday December 31st
6:30 pm - 10:30 pm
$680 per person*
Includes cocktail reception, four-course dinner with wine pairing, afterparty and access to the Resort New Year's Eve celebration.


AMUSE BOUCHE
Cockles

Beetroot with Cardamom, Dill, Lime, Oxalis
First
Langoustine Tartare

Radish Salad, Yuzu Gel, Caviar Cream, Herbs Oil

Terre Di Valter Fiano, Di Avellino
Second
Seabass

Celeriac, Chestnut Velouté, Cognac, White Truffle

Domaine Gonon, Pouilly-Fuissé
Third
Wagyu Beef Filet

Braised Squash, Crystalized Watercress Salad, Citrus Powder, Sauce Périgourdine with Black Truffle

G.D. Vajra, "Albe", Barolo
Pre-Dessert
Exotic Caviars

Lychee Rose Consume, Mojito Lollipop
Dessert
Ivorie Grapefruit Mousse

White Chocolate Ganache, Grapefruit Vanilla Bean Veil, Rosé Champagne Foam, pistachio streusel

Sauternes, Chateau Violet Lamothe
*Price excludes tax and gratuity.